Meet Our Doctors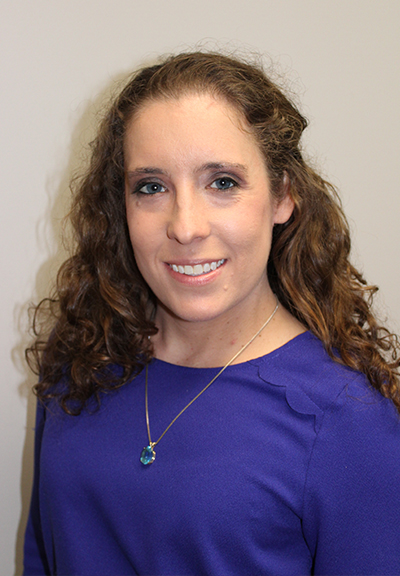 Samantha J. Hughey-Wence, DDS
Dr. Samantha Hughey-Wence attended the
University of Tennessee at Chattanooga
, where she obtained a Bachelors degree in biochemistry. She attended the
University of Tennessee Health Science Center College of Dentistry
, from which she graduated in 2015 with her Doctor of Dental Surgery (DDS) degree. She constantly studies on new advances in the dental field to stay abreast of the latest treatments and techniques, and has completed advanced training in Invisalign®. She is also Gerety Orthodontic Braces Certified, and is enrolled in advanced training with Hiossen Dental Implants, and has actively been placing implants since 2019. Dr. Hughey- Wence is fully certified with BOTOX® and fillers through the AAFE.  Dr. Hughey-Wence is a member of several professional organizations, including:
She has also received the Dr. and Mrs. Thomas Weems Leadership and Service Award.
As a dentist, Dr. Hughey-Wence's goal is to make her patients visit to her office enjoyable and pain-free, and for her patients to leave smiling bigger than when they arrived.
Dr. Hughey-Wence is a native of middle Tennessee. She spend the first few years of her life in Lebanon before her family moved to Gallatin, where she was raised and attended school. Both of Dr. Hughey-Wence's parents are nurses, so she was drawn to the healthcare field growing up. She has an identical twin, Jessalin, and a younger brother, Jake, who both live in the area. Dr. Hughey-Wence married her husband, Cory, who is a native of Lebanon and is a subcontractor in May 2020. In December 2021, she and her husband welcomed a son, Wyatt, into the family. In her free time, she enjoys spending time with family and playing with her German Shepherd, Lexi.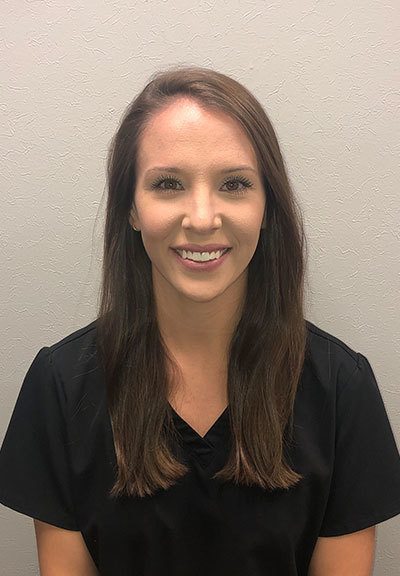 Candace Gallowitz, DDS
Dr. Candace Gallowitz joined our practice in June 2021. She is originally from Dyersburg, Tennessee. She attended Austin Peay State University in Clarksville, Tennessee, earning a Bachelor of Science in biology in 2015. Dr. Gallowitz received her Doctor of Dental Surgery (DDS) degree from University of Tennessee Health Science Center in Memphis, Tennessee, in May 2021. Dr. Gallowitz and her husband got married in 2019, and they have one fur baby together named Luck. When she is not working, she enjoys reading, watching rom coms, crafting over the holidays, going to the lake, and spending time outside with her husband and dog.Dr. Gallowitz's goal as a dentist is to provide quality and comfortable care to her patients. Although she is a recent graduate, she has immersed herself in the dental community by becoming a member of local and national dental associations, including:
American Dental Association (ADA)
Tennessee Dental Association (TDA)
Meet Our Team
At our dental office in Lebanon, Tennessee, you can expect to be treated like family. If you have questions or want to schedule a consultation with our dentist, reach out at 615-444-7180 today! We look forward to seeing you for a visit at Smiles By Samantha.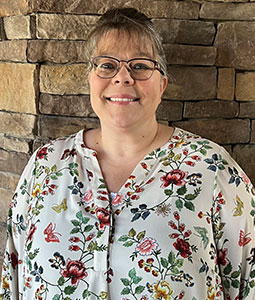 Diann Somes – Front Desk
Diann works at our front desk! When not at the office, Diann loves reading, camping, spending time with family and snuggling the grandbaby. She also enjoys Mexican food, pizza and good barbeque.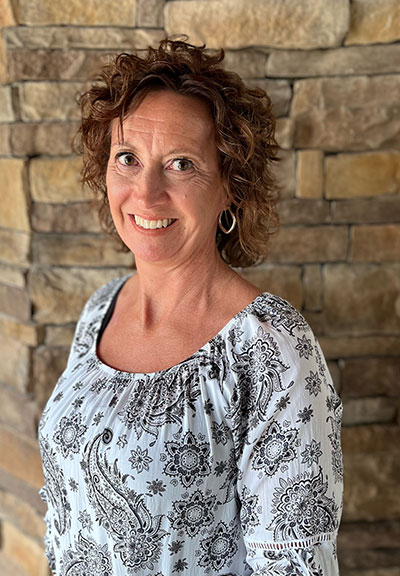 Michelle McLane – Office Manager
Michelle has been with our team since September 2016. She loves talking with our patients and getting to know them, and helps our patients to feel welcome in our office. She also makes sure that our schedule flows well throughout the day so that we can provide optimal patient care. Michelle and her husband of 30 years, Matt, have one daughter named Jessica. In her spare time she enjoys walking and spending time with her new Goldendoodle, Murphey.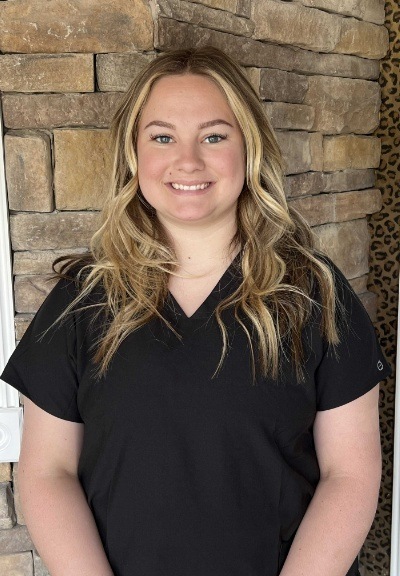 Tayler Overstreet – Receptionist
Tayler graduated from Cumberland University in May 2023. She joined the office in June 2023. She enjoys forming new relationships with patients. Outside of the office, Tayler enjoys reading and spending time with family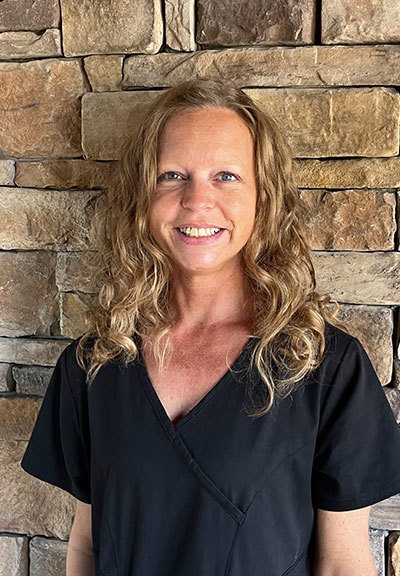 Amanda Anders – Registered Dental Hygienist
Amanda completed her dental hygiene degree in 2010 at Tennessee State University. In September 2012 she joined our team, establishing a solid relationship with her patients and earning their trust while improving all aspects of their health and wellness. Amanda enjoys interacting with her patients to ensure that each individual obtains maximum oral health. She loves her work in dentistry and has a heart for each patient she treats.Amanda is married to the love of her life, James, and has one son, Camden. She spends her spare time with her family, and enjoys scrapbooking, traveling and going on adventures with her family.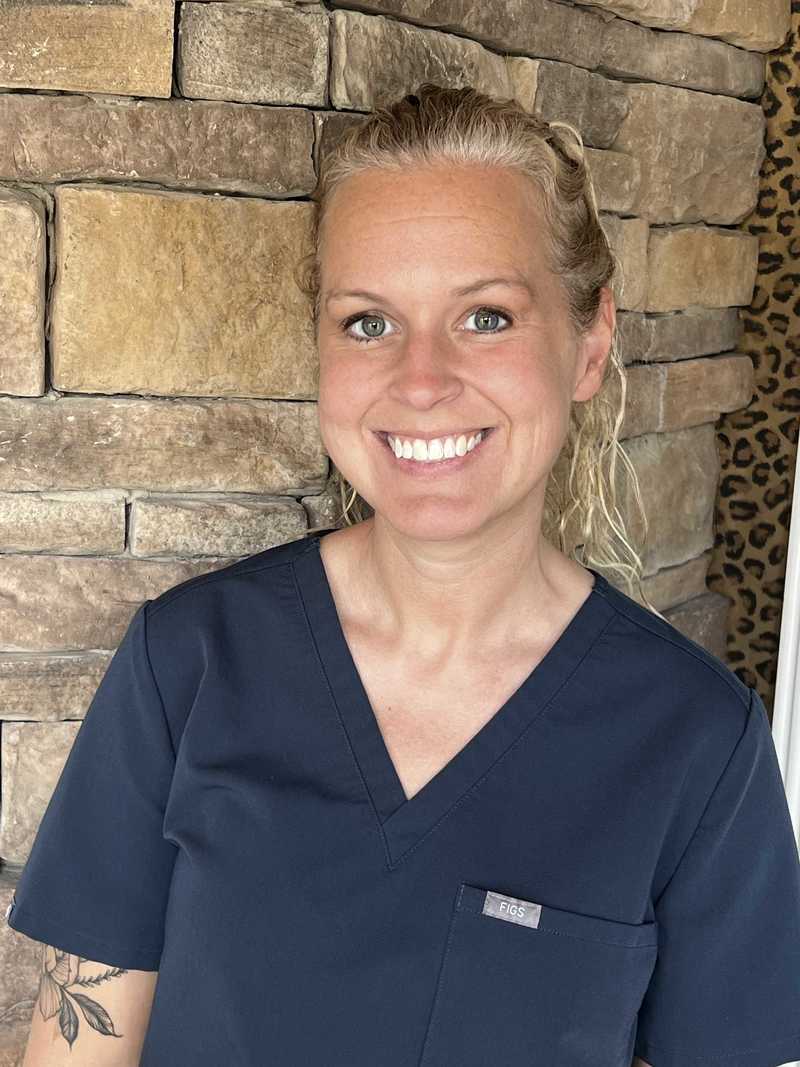 Sara Branham – Registered Dental Hygienist
Sara earned her Bachelor's degree in psychology from MTSU, and her Associates degree in dental hygiene from Remington College. She has been part of our dental team since 2012, and feels like this is her second family. She enjoys spending time with her coworkers, and has truly loved getting to know all of her patients over the years. She is always happy to see how they are doing in their lives. Sara always does what is in the best interest of her patients, making sure that they know how their oral health is impacting their life and how it can be improved. Sara is married to her husband Brandon and has two step-children and two step-granchildren. Sara and her husband moved to the country in Kentucky and absolutely love it! She drives a long way each day to get to work, but our team and patients make it worth the trip. Outside of the office, Sara enjoys spending time with her family, watching movies, camping with her husband, and traveling.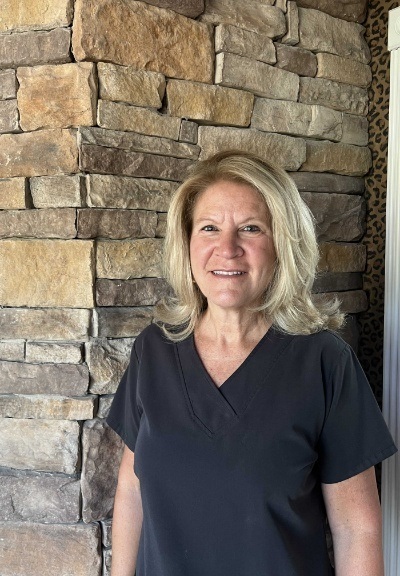 Jill Fregeau – Registered Dental Hygienist
Jill joined the practice in May 2022. She graduated from the College of DuPage in Illinois. She has 3 children, 2 grandchildren, and a 6-month-old Boxer named Hoss. Jill enjoys working with Dr. Wence, Dr. Gallowitz, and the staff because they treat the patients with kindness and respect. Jill also prides herself on giving each patient the utmost and thorough care to meet their oral health needs. Jill's hobbies include spending time with family and friends, traveling, and being outside listening to live music.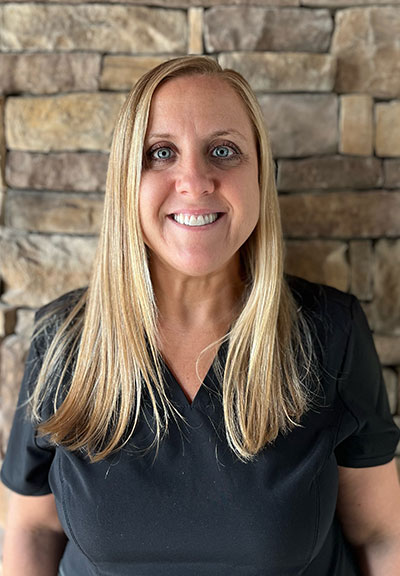 Misty McClain – Dental Hygienist
Misty joined our practice in January 2022. She graduated from Tennessee State University in 2010 with her associates in dental hygiene and graduated in 2011 with a bachelor's degree in dental hygiene. Her favorite part of this practice is her ability to help people. She contributes to the success of this office by helping patients achieve the smile they want.Misty is married and has two kids. Her oldest child, Zach, is in the Air Force and her younger child, Carson, likes playing basketball. Her husband works in IT. Misty enjoys cooking, spending time with family, having get-togethers, going on vacation and spending time in the water during the summer.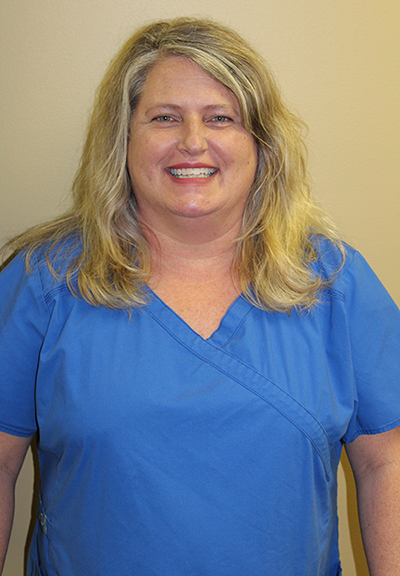 Tracy Batey – Lead Dental Assistant
Tracy completed her education at Nashville Tech, and began working in the dental field with Dr. Brady in 1989, continuing with Dr. Hughey. 2019 marks her 30th year in the dental field. Tracy brings with her a positive attitude, and helps keep our patients feeling at ease during their appointment, assisting with anything the doctors needs and ensuring that our patients receive quality treatment. She loves being part of helping our patients get the smile they want and eliminate pain. When not at work, Tracy loves spending time with her family, walking and playing with her grandchildren.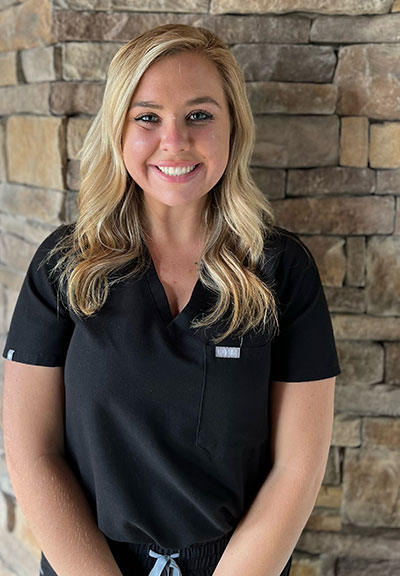 Sky Fuqua – Dental Assistant
Sky joined our team in August 2019 after graduating from the
Dental Staff School of Tennessee
. She comes from a big family and she always looks forward to spending time with them, especially her nephew, Ellis. She also likes to spend her time hiking with her dog.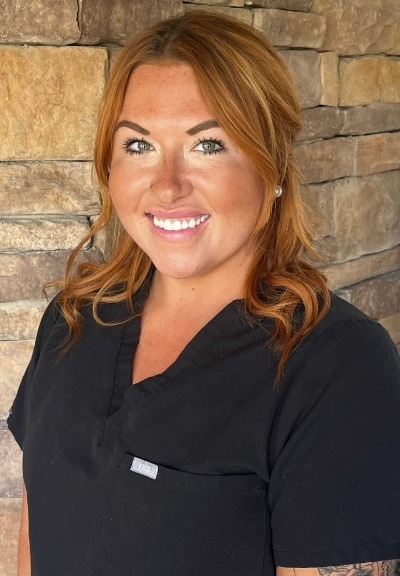 Lindsay Kelley – Dental Assistant
Graduated in 2019 from Vol State Community College. Hendersonville Native. Lindsay is passionate about all things dentistry and creating a comfortable and pleasant experience for all her patients. Outside of the office, Lindsay Spends her time with her two boxers (Nemo and Dory), reading books, enjoying the outdoors, and creating memories with her friends and family.